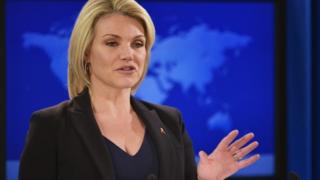 US President Donald Trump has picked state department spokeswoman Heather Nauert to be America's new UN ambassador.
The president also nominated William Barr as the new attorney general.
Ms Nauert, a former Fox News presenter, was made state department spokeswoman in April 2017, her first government position.
Her predecessor at the UN, Nikki Haley, announced in October that she would leave the post by the end of the year.
Ms Nauert's appointment to the UN role now has to be approved by the US Senate.
After making the announcement, President Trump told reporters: "She's very talented, very smart, very quick, and I think she's going to be respected by all."
The 48-year-old was also appointed acting undersecretary for public diplomacy and public affairs in March this year.
She worked for Fox News from 1998 to 2005 and, after two years away during which she worked for ABC, she returned to Fox in 2007, later becoming a presenter for Fox & Friends.
Fox News has been a consistent supporter of the president and he often cites its news.
Ms Haley has served nearly two years as UN ambassador.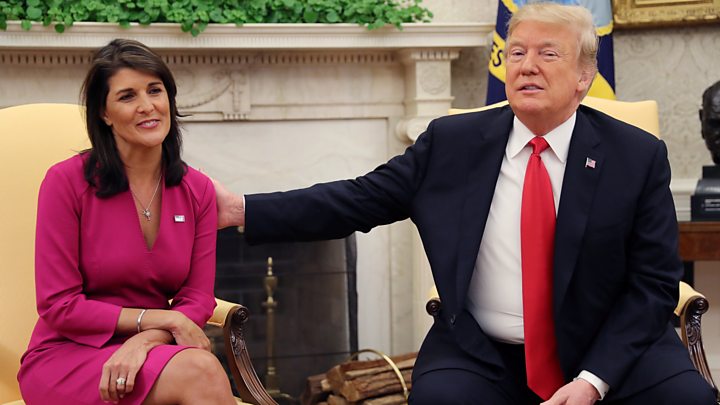 The 46-year-old former South Carolina governor – one of the few women in the Trump cabinet – gave no reason for leaving, but dismissed speculation she was planning to run for president in 2020.
President Trump said she had done "an incredible job".
Former deputy security council adviser Dina Powell and Mr Trump's daughter Ivanka were names initially floated as possible replacements for Ms Haley.